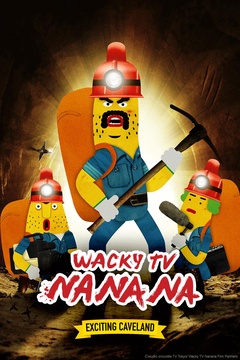 Wacky TV Nanana
TV Nanana, a dirt-poor television network, is bought out by the major streaming service Nanazon Prime Video... and the bigwigs of Nanazon waste no time laying off staff on a massive scale! The first ones they target are the Expedition Team because they haven't produced any hit programs since the Kiina story. So to avoid being laid off, the director Nanaoka, cameraman Nanamori, and assistant director Nanayama kick off an ambitious new program idea that major networks had sunk small fortunes into before and failed: to discover the buried treasure of the Banagawa House and broadcast it on TV.
S2

- Wacky TV Nanana 2nd season
S3

- Wacky TV Nanana Chase the Kraken Monster!