to series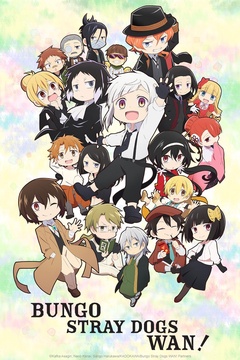 Bungo Stray Dogs WAN!
SEASON 1
E1 - Bungo Stray Dogs REAL / What's Inside the Locker? / An Unfruitful Exchange
The fight for city turf is cut short when breakfast is served. Dazai and Atsushi are on clean-up duty, and the lockers are in pretty rough shape. Higuchi forces Akutagawa and Nakahara into an awkward situation.